Bringing blockchain
solutions to life.
Blue Swan is an ecosystem for decentralized innovations.
We are helping create the conditions for an open, inclusive society, in which financial, legal, and civil opportunities will be realized; giving greater rights and autonomy to every individual, and revolutionizing the way the world works.
We are independent, and unbiased.
Liberating technology.
Our vision is the mass use of decentralized finance.
Our mission is to facilitate the use of decentralized finance without complexity.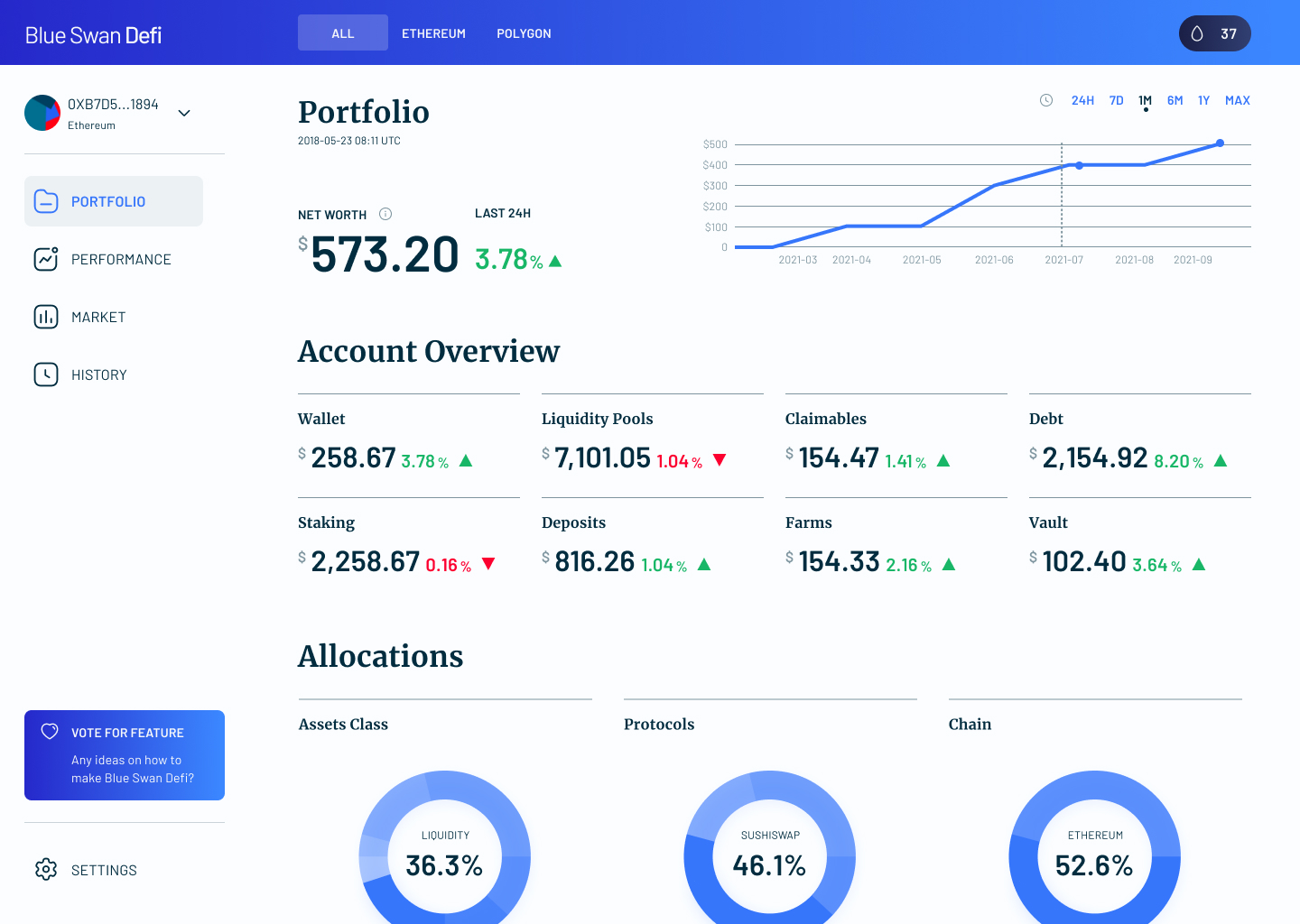 Blue Swan

DeFi
Access to Optimized DeFi yields with simplicity.
A fund built on the blockchain, to harvest the full potential of decentralized finance, with access to the most relevant protocols for unprecedented easy access to the DeFi market.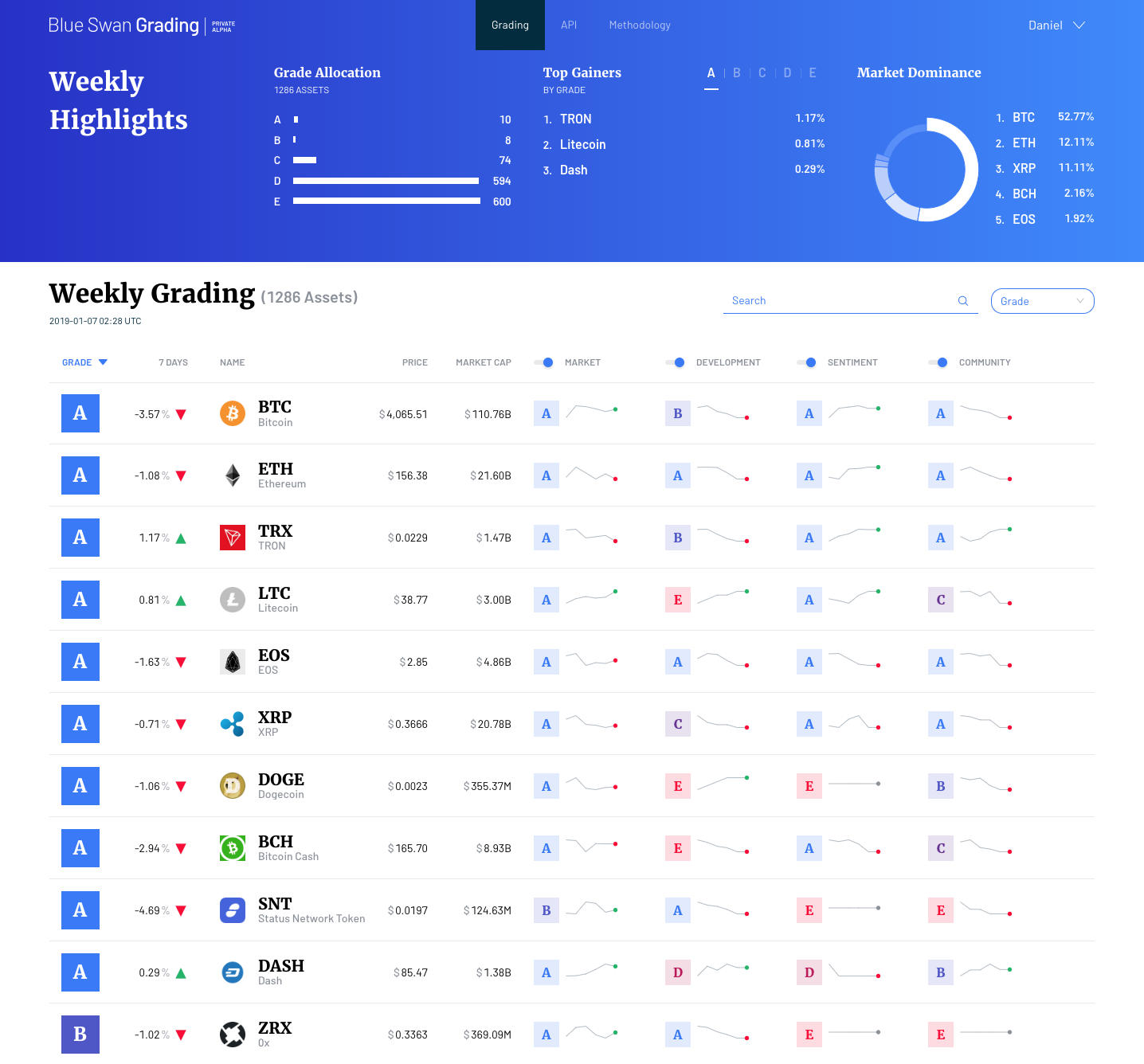 Blue Swan

Grading
A business intelligence service to better understand cryptoassets.
The first 360-degree analytics platform aggregates the most relevant big data and assets available into a grading table and dashboard — for unprecedented clarity on the crypto market.
Sign up for our newsletter to receive updates